My latest download is a Broken Hearts Puzzle Game.
There are numbers 1 -10.
Cut out the hearts, then cut them along the dotted line down the middle.
Your kiddo can count the dots on each half to match the puzzle pieces.
I hate to waste paper, and there are only two puzzle hearts on the second page.
So I added a small heart shaped match game to the second page.
You get two games for one with this download.
Print two copies of the second page to have a set for matching.
Let me know if this is useful.
Do you like that I included the same number of dots on each half of the hearts?
The Link
Enjoy!
You can find this game here:
And here: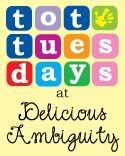 And here:
And here: