I have been working on this mat for a few weeks.
My kiddos have a set of Wizard of Oz figurines that they love playing with.
They needed something to go with them.
I was inspired by a playmat I saw here.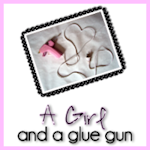 It only required a few items.
Large piece of blue felt.
Fabric scissors and those shears with the funny teeth.
A glue gun.
Lots of felt. A few sequins and some of the red fluffy stuff.
The easy part was cutting out all the scenes.
The hard part was the yellow brick road.
I cut up a brown paper bag and sort of pieced it all together until I had the shape I wanted.
After I had the shape right I pinned it to my yellow felt and cut it out.
Then I glued all the scenes in place.
Munchkin Land.
I love the way Dorothy's House with the witches legs turned out!
Scarecrow's area. With and without the scarecrow figurine.
Tin Man's Area.
Cowardly Lion Woods.
Poppy Fields.
Emerald City
Witch Castle. The broom is not attached.
I thought the kids would have fun playing with it.
So there you have it.
The entire time I was putting this together the kiddos were playing with it.
When I was done and snapping pictures I asked them to come back in so I could get a picture of them playing with it. Do you think they would come back?
Not so much.
Let me know what you think!
Tootles,
Kaci
I am totally geeked to say that this post was featured here: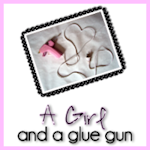 If you are visiting from her blog...thank you so much!